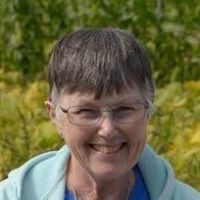 Dorothy Rice Bennett
Women's Fiction, LGBT
Retired from careers in mental health and journalism. Began writing as a child but didn't publish novels until retired. Author of 4 lesbian romance novels. Fifth in progress. Live on the Olympic Peninsula of Washington State with my partner and two poodles.
Dorothy Rice Bennett Books
Without respect love is lost. Without caring love is boring. Without honesty, love is unhappy. Without trust, love is unstable.
Author
Reading is a staple of life like bread or water. Or chocolate.
Rett MacPherson
There is no charm equal to tenderness of heart.
Jane Austen
If we walk far enough says Dorothy we shall sometime come to someplace.
L. Frank Baum
...think of the solution not the problem. If your mind was filled only with thoughts of why you were going to lose then you couldnt think of how to win.
Terry Goodkind